There's a lot of FitBit wearables
CloudRail is constantly monitoring the Wearables and Internet of Things (IoT) markets. Recently we saw a slick visualization tool from Pitchbook. It highlights wearables companies similar to Fitbit. The tool also exposes a present interoperability challenge for software application developers.
The wearables industry is highly fragmented with no clear cut winners. Thus new applications entering the market must scale across many vendors to reach a large enough user base to be successful (or make money). But building the integrations to each wearables vendor is extremely time consuming and costly for software developers. Tradeoffs are made concerning time to market, user features vs vendor support, ongoing maintenance of the vendors and new features vs new vendors on the market. It's a balancing act that most software developers would like to solve.
What if an application developer got automatic integrations to wearables through a single interface? For wearables integrations not automatically available, the developer could use a simple tool to create the integration definitions quickly? The created definitions could also be published to a 'network' and generate money if others software developers use them? For new wearables vendors coming to market the application interface automatically supports them? Also the interface will automatically adapt when the wearables vendor changes / updates their APIs?
What you think? Let us know in comments.
Wearables Companies Similar to Fitbit via Pitchbook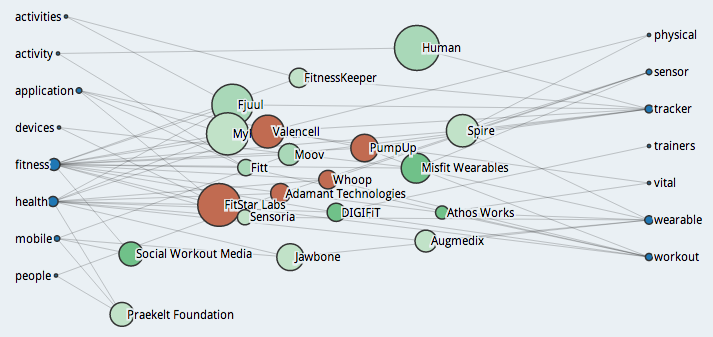 Receive our newsletter
Get updates about CloudRail
Read about new Services
Get insights in IoT and Cloud topics