SocialBeam – A Contact Sharing App Built by a 17 Year Old Student
In this article we want to feature a new app called SocialBeam which is based on CloudRail technology. For us it's always amazing to see what developers build on top of our integration solution. It seems like connectivity to other systems let's developers come up with really creative ideas. We would love to talk about all the apps out there which use CloudRail, but this is just not possible due to the sheer number of new apps we see every day. In this specific case, we're very excited because this amazing app was made by a seventeen (now 18) year old high school student from Münster, Germany. Jan started with this project in October last year and developed the entire app on his own. Applying the best lean startup methods, in this case a lot of feedback rounds with fellow students, Jan was able to create a pretty impressive solution.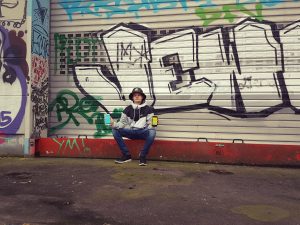 But let's talk about the app itself. It's about sharing contact details in a time when we use more and more channels to communicate. So actually if you meet somebody, what contact information do you share? Your cell number to use Whatsapp, Facebook, Instagram, Twitter, or probably in a more business context, LinkedIn? Why not all at the same time and as fast and easy as holding your Android devices close to each other.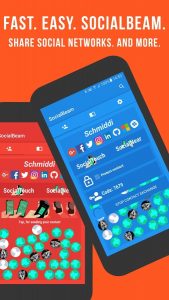 Using NFC technology, SocialBeam transfers all necessary information to make sure you have the appropriate channel to reach out later. So it is a fantastic tool to exchange contact information especially if you meet a lot of people in a short timeframe. I assume the intention to create the app was more a party context than a business conference, but I can definitely see potential for professional use case here as well. Using the respective APIs of social networks, Jan is able to fill your profile automatically, leveraging contact information you've already entered for example in Facebook.
It's already pretty obvious why Jan used CloudRail. He had to deal with plenty of APIs for the social integrations. The CloudRail Unified Social API allowed him to focus on features instead of API integrations. It's a pleasure to see young entrepreneurs like Jan creating software to solve real problems and we're happy to support him with our technology. Keep up the good work, Jan!
Download SocialBeam for Android or visit Jan's website.