New CloudRail Powered Application – Rental Property Manager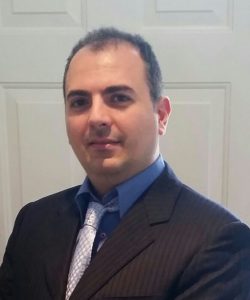 Managing rental properties is actually pretty hard. When you have a lot of different buildings, or even units and flats within these buildings, it gets quite complex to keep track of your tenants information, as well as what tasks you have to do for each place. Keeping together when you may need to inspect each place, keeping tack of the rent yield of each place, is a complex situation.
Thankfully for people in rent management, there is an application that can help them out; Rental Property Manager.
Rental Property Manager by Ahmad is a Java and Android application, that allows landlords and other property owners to easily manage all of their properties.
For one example of what makes Rental Property Manager so valuable to property owners is both the partial rents and late fees systems. When you are managing a lot of different buildings and locations, rented by many different people, it can be really hard to track who is late in paying you rent. This can, of course, have a massive impact on a property managers or landlords bottom line.
Rental Property Manager also makes tracking the contact details, and other important aspects of a tenant simple. Simple solutions, such as simply using Gmail, is normally inadequate for a property managers needs, due to the need to also keep together the contract dates, documents, and how much deposit these tenants have. However, Rental Property Manager makes all of that simple, by allowing landlords and owners of property to keep together all of a tenants contact info, their contract dates, and other important information in one central location. Even better, within the software itself a property manager can email whichever tenant they want, or even bulk email all of them at once.
Within the Android application of Rental Property manager, there are additional features that aren't available in the desktop. One of which isn't in the desktop application for obvious reasons, and that is the availably to send a SMS/Text message to either a single tenant or all the tenants at once, just like with emails and the desktop version.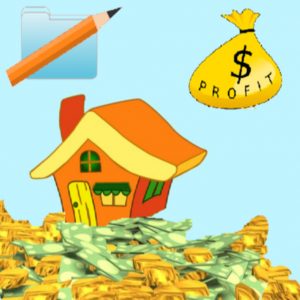 Both versions also have an amazing feature. It is unlikely that property managers and landlords will actually keep all of their information within the application. For example, they might need to do some complex excel formulas in terms of ingoings and outgoings, or potential yields when purchasing new properties, or a thousand other things that would be impossible to incorporate into a single application. Additionally, shockingly, most people don't like being billed without seeing what they are being billed for. Both the Desktop and the Android version of Rental Property Manager solves these problems by allowing the user to export out reports into PDF and Excel formats, allowing the property manager or Landlord to keep their tenants happy.
There is also one really great thing about having this kind of program within an Android application and that is with the various notifications and reminders that any good property manager will appreciate. For example, it is quite often that a property manager will need to remember to replace the batteries for various devices at their properties. Or, of course, need to remember when they might need to chase up on the rent payment for people who are a bit slower at providing it. With an Android application, these kinds of notifications and tasks are easily available to the property manager or Landlord.
With Rental Property Manager, Financial Information can also be generated based on all of the property managers or Landlords rents, expenses and millages.
Where CloudRail Fits In Rental Property Manager
Ahmad used CloudRail's Cloud Storage interface. When you are a landlord, keeping your data backed up, securely, is important. If you lose the contact details, or rent values, of the properties you are managing you could have plenty of problems with managing your tenants and outgoing. With the CloudRail integration in Rental Property Manager, the users of the application can feel safe and secure that all of their important data is backed up.
Additionally, the CloudRail library allows Ahmad to do something which many other similar softwares application can't or don't, and that is the synchronizing of data between different devices and computers. With the Cloud Storage Sync option, the users of Rental Property Manager can access all of their information wherever they are, especially with the Rental Property Manager Application.
How to add CloudRail into your own application
Although Rental Property Manager used both Android and the Java libraries, we do also have libraries available for Node.js and iOS. If you would like to integrate CloudRail into your application, just click on your relevant platform to go to the GitHub page for that library. On the page you will also find full documentation on how to use the library.