Google Drive Node.js SDK – Tutorial to Integrate Google Drive API
This is a tutorial about integrating the Google Drive API into your application based on a Google Drive Node.js SDK. You will learn the easiest way to integrate Google as well as other services like Dropbox, OneDrive, Box in the same step via the same API.
About Google Drive and the SDK for Node.js
Google Drive is the cloud storage offering by Google (or now called Alphabet Inc.). It has a deep integration into the Google Office suite which contains Docs, Sheets, Slides and other tools. With more than 240 million daily active users (Oct 2014), Google Drive is one of the big cloud storage providers.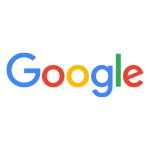 The service offers an API which is REST based and uses OAuth 2.0. Google Drive is also part of Google Apps for enterprise customers. Google claims to have over one million paying users in that program. In the free consumer version Google Drive offers 15GB storage with several plans up to 30TB for $300 per month.
Integrate Google Drive API on Node.js with CloudRail
The API Integration Solution CloudRail is the easiest and best way to integrate Google Drive into your Node.js app. CloudRail has a very easy cloud storage interface which is provider agnostic. So exactly the same API for Google Drive as for Dropbox, Box and many others. This solution allows you to integrate all major providers in less time than you would need for just Google. In addition, it keeps the API consistent. So no more changing APIs which lead to broken integrations. Integrate once, and CloudRail does the rest. And don't worry, none of the data will ever pass a CloudRail server.
Node.js Sample Code
Before you start coding make sure to go through the following steps to be prepared:
Once you did all that, it's time to start with the implementation. Here is a code sample to get you started with the Google Drive Node.js SDK (CloudRail based). If you need more services besides Google Drive, check the comments in the first lines.

Need more info? Here is the full documentation.
Create a free CloudRail account and download the Node.js SDK for Google Drive.