50 New Components for Xamarin Developers
While developers who write native apps for Android or iOS usually can leverage multiple SDKs to connect their apps to APIs like Dropbox, Xamarin developers have to rely on so-called Components. If you look into the (anyway deprecated) components store, you'll realize that there are a lot of components for important integrations missing or outdated. CloudRail, a well-known integration provider among native developers, now brought their entire portfolio of more than 50 components for the most important services on the Xamarin platform.
An Important Step for the Xamarin Ecosystem
The release of CloudRail for Xamarin leads to a situation where Xamarin developers are finally able to easily build well-connected applications. This closes a gap between native development and Xamarin, which got even bigger over the recent years where we saw a massive trend towards interoperability and SaaS.
CloudRail is turning into a constant source for Xamarin components for the most used APIs on the market.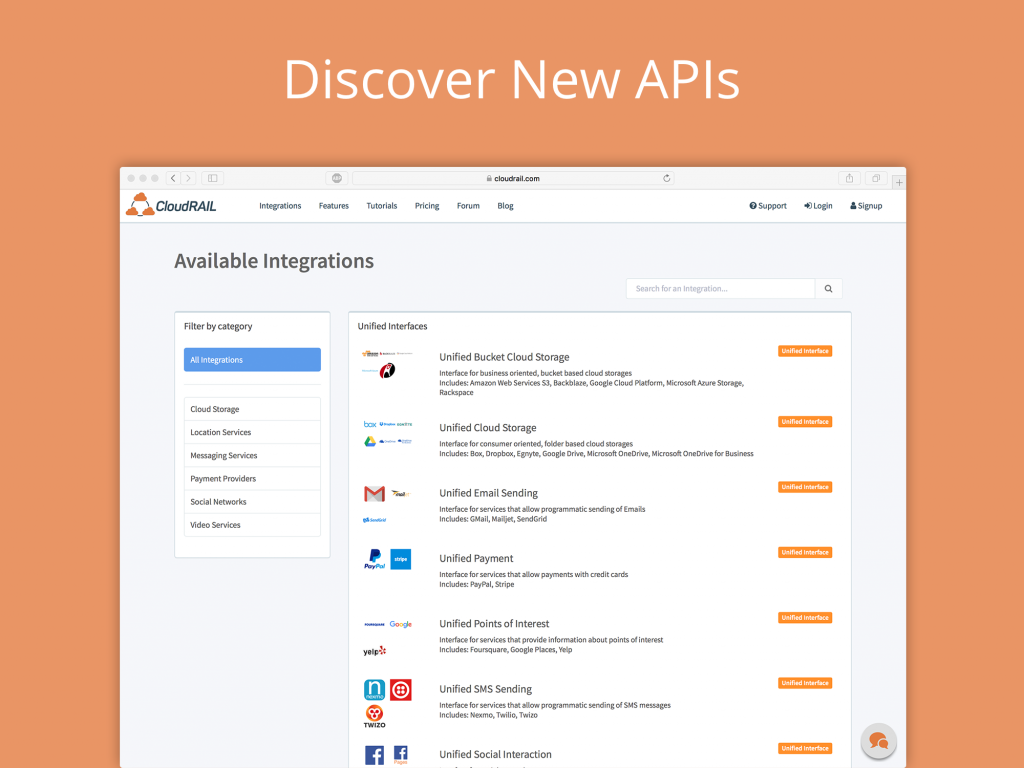 "The 50 integrations you see today are just the beginning. CloudRail is working hard to constantly bring new services to the platform and thus also into the Xamarin ecosystem", Felix Kollmar, CEO of CloudRail says.
The good news is, all CloudRail components are always well tested and are being maintained even over years.
"CloudRail is a company entirely focused on API integrations. We deliver high quality, commercial grade components", Felix outlines.
A good example how important long-term maintenance is, is the current Xamarin component for Dropbox, which is still using the retired v1 API and caused a lot of broken integrations. This component can now be replaced with the CloudRail integration for Dropbox which is based on the current v2 API for Dropbox.
Components are for example available for the following services:
Dropbox API
Google Drive API
OneDrive API
OneDrive for Business API
Box API
Egnyte API
PayPal API
Stripe API
Google Places API
Foursquare API
Yelp API
YouTube API
Vimeo API
Twitch API
Facebook Messenger API
Telegram API
Line API
Viber API
Facebook API
GitHub API
Google+ API
LinkedIn API
Slack API
Twitter API
Windows Live API
Yahoo API
Mailjet API
Sendgrid API
GMail API
Twilio API
Nexmo API
Twizo API
CloudRail is more Than Just a Simple Component
Besides well-maintained components, CloudRail has even more to offer. The company has the goal to solve the main pain points of API integrations, which are:
* All APIs, even out of the same category, are different
* APIs change over time, leading to broken integrations
* Documentation is usually hard to read or outdated
Universal APIs
With so-called Unified Interfaces, CloudRail bundles multiple services of the same kind into a universal API. This allows developers to integrate for example Dropbox, Google Drive, OneDrive and Box via the exact same API.
Using this feature, developers can integrate all providers of the respective category in less time they would actually need for just one.
Change Management
APIs change over time, like recently happened to Dropbox. With the feature "API Change Management", CloudRail does the hard work for you, by keeping the API towards your app consistent. So if Dropbox ever change their API again, CloudRail can handle this update in the abstraction layer of the respective SDK. The only thing you need to do is update the CloudRail SDK in your application. CloudRail even offers a solution to monitor your integration across all apps and notifies you in time in case you are affected by an update to give you enough time to react.
Statistics
Ever wondered what integrations are being used by your customers? CloudRail has the answer. In the CloudRail portal, you'll find statistics on all integrated services, potential errors and information about deprecated APIs. It's your central portal to manage all your integrations and keep them healthy.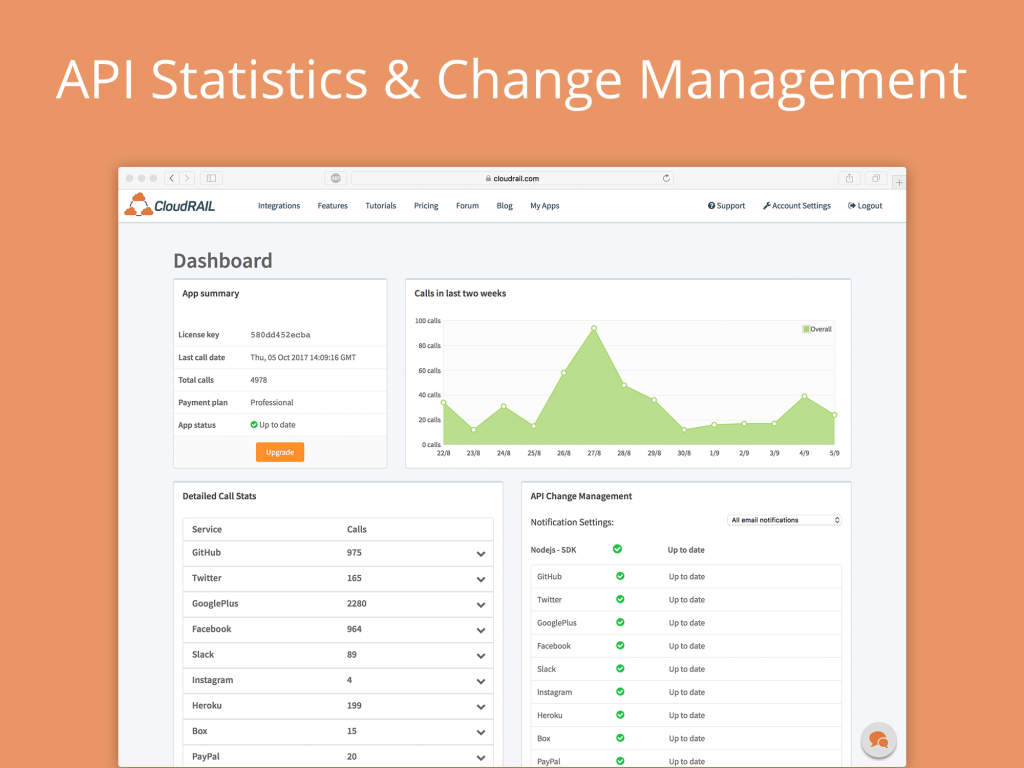 Is CloudRail a Reliable Partner?
Yes. CloudRail has been in the API industry for more than 5 years and over 50 million end users rely on CloudRail integrations every day. An interesting fact is, that CloudRail doesn't add a Single Point of Failure. All data flows directly between the SDK sitting in your app and the respective provider like for example Dropbox. This means you don't face any data privacy issues, down-times or performance impacts.
Create a free CloudRail account and download the Xamarin SDK.